Guilds
How to create guild? 
First of all you need guild scroll - buyable in game shop for 85 points.
If you have an scroll head up to guilds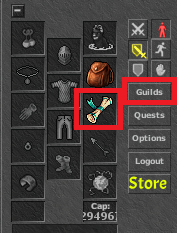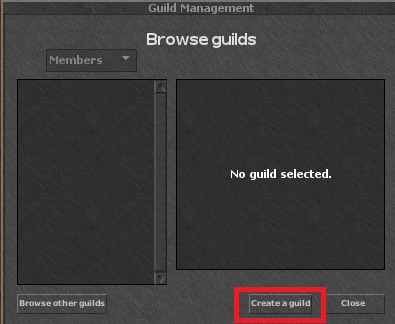 After you write name you will become a leader of guild.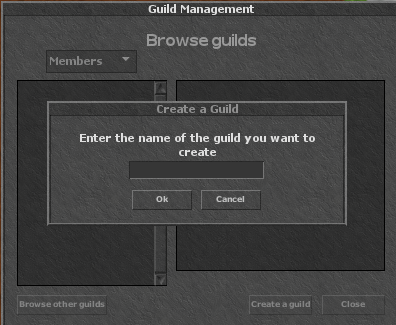 How to invite players?
Head up to your guild managment panel and simply click invite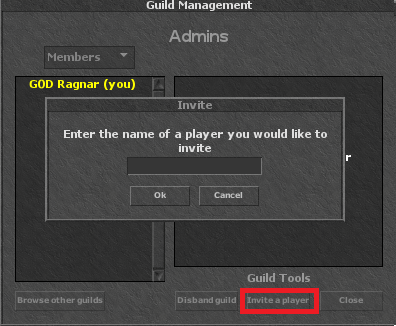 You can revoke invite using right click on invites tab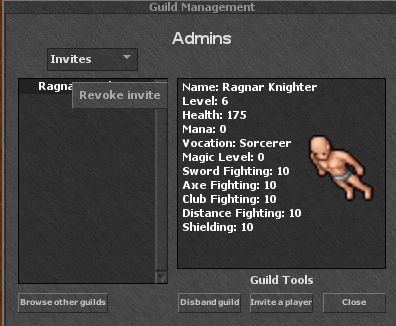 How to join other guild ? 
Head up to guild managment and find desired guild. Switch members to invites then right click on your name.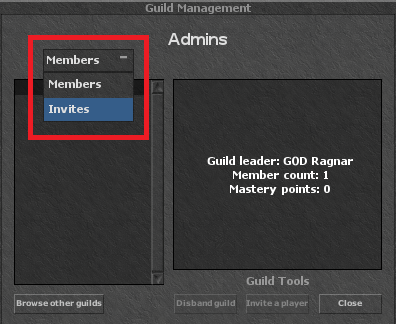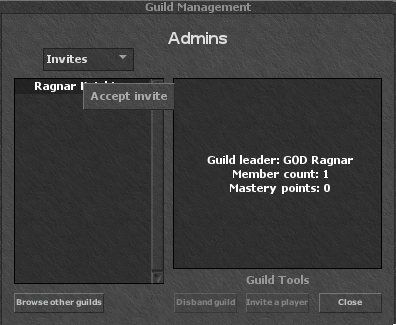 You are member of a guild ;)